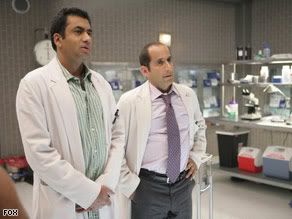 It seems that FOX's House actor, Kal Penn has caught the Obama bug
and has left the series for a job in the White House.
We told you how the Intenet was buzzing after the season finale in which Penn's character commits suicide. Thank goodness the real life actor appears to have a much brighter future:


"The demise of Penn's character cleared the way for the actor to move on to another 'House,' the White House.

Penn, 31, will be an associate director for the Obama administration's Office of Public Liaison.

'It seemed like something I would enjoy doing,' Penn said. 'I figured it was something to do.'

He's not retiring from acting, just pursuing a longtime desire for public service that was rekindled when he campaigned for Barack Obama's election, Penn said." Source: CNN
The following two tabs change content below.
Latest posts by Cheri Thomas (see all)