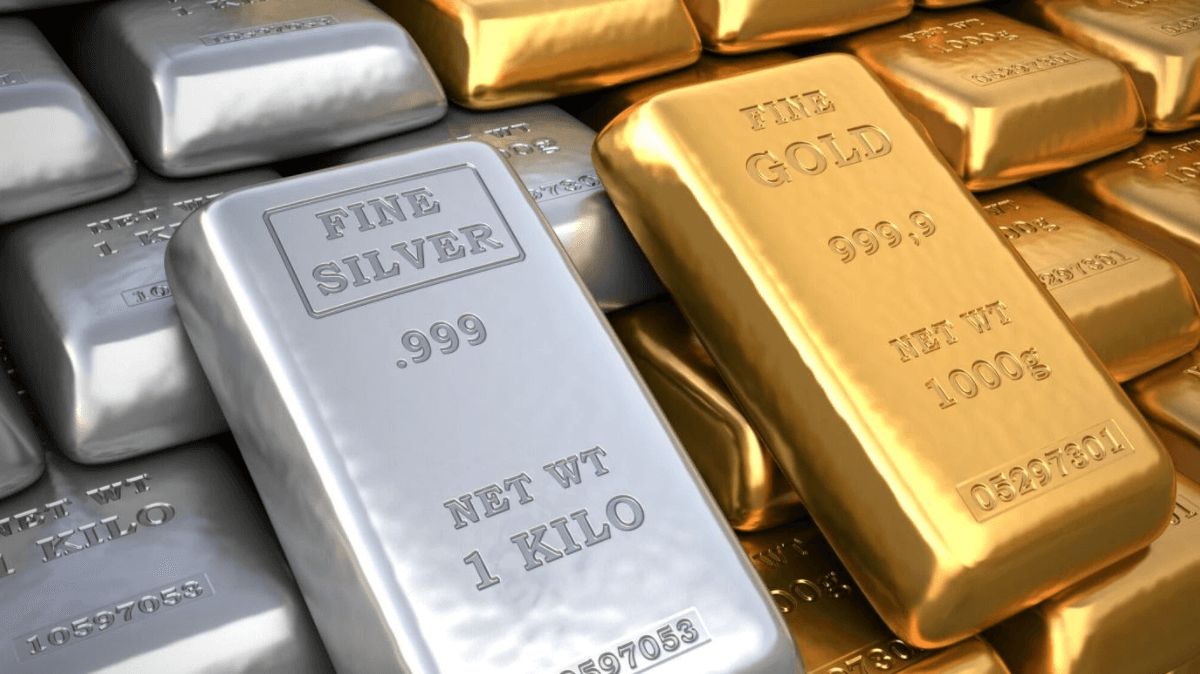 Read Time:
2 Minute, 39 Second
In 2020, the American economy started off strongly. Around March of that same year, however, something shifted. The cause of that shift was COVID-19 and the attendant lockdown measures.
Over a year and a half later, the economy continues to creep forward. The stock market remains volatile; even a mainstay like Facebook took a downturn recently when it went offline for several hours. 
Due to these various threats, many investors wonder if investing in precious metals can benefit their financial portfolios. The short answer is yes. 
Diversifying with a precious metals investment can help preserve your finances. If you remain unconvinced, learn about five outstanding benefits of investing in precious metals below!
Hedge Against Inflation by Investing in Precious Metals
Recently, the US dollar has continued to slump in comparison with other fiat currencies around the world. Even though the inflation rate has softened, the dollar continues to have a lessening value. The question is, what can you do about it?
The answer is simple: invest in precious metals. While the dollar fluctuates in value, gold, silver, and other bullions march to their own beat. If you don't want to jump into purchasing gold, consider learning how to buy silver to get started.
Low Entry Barrier
Stocks are an exciting market to invest in, but they have lots of red tape. Traditionally, you have to work with a broker to buy and sell stocks.
Typically, you also have forms you must sign, especially if you get into assets like real estate. Precious metals, however, evade this red tape. Buying precious metals takes about as much time as purchasing a book at the local Barnes and Noble.
Assets You Can Touch
Many investments give you a portion of ownership but rarely give you much control. Unless you own a significant amount of stock in a company, you won't have much control over it.
For that matter, as long as you pay a mortgage on your home, you don't really own it. Most assets in which you invest work on a degree of faith.
Precious metals, however, work differently. When you invest in gold or silver, you can hold them in your hand. They're undeniably yours.
Timeless Precious Metal Investments
Other methods exist for hedging against inflation, such as Bitcoin investments. However, plenty of things can go wrong when you invest in a digital asset. A cyberattack or data hack could rob you of many of your assets.
Instead, you can invest in precious metals. Humanity has treasured these for millennia, and they rarely decrease in value.
Diversifying Protects Your Finances
It's never wise to "put all your eggs in one basket." When your investment portfolio only includes one type of asset, it can cause harm in the long run. Instead, diversify your assets by investing in precious metals alongside your other investments.
Purchase Precious Metals Today
Investing in precious metals brings several benefits to your finances. These non-correlated assets give you a bulwark against other fluctuating markets.
They also have a tangibility that most investments lack. So, don't hesitate. Invest in precious metals today!
We hope you enjoyed this article! If so, check out our other content today.