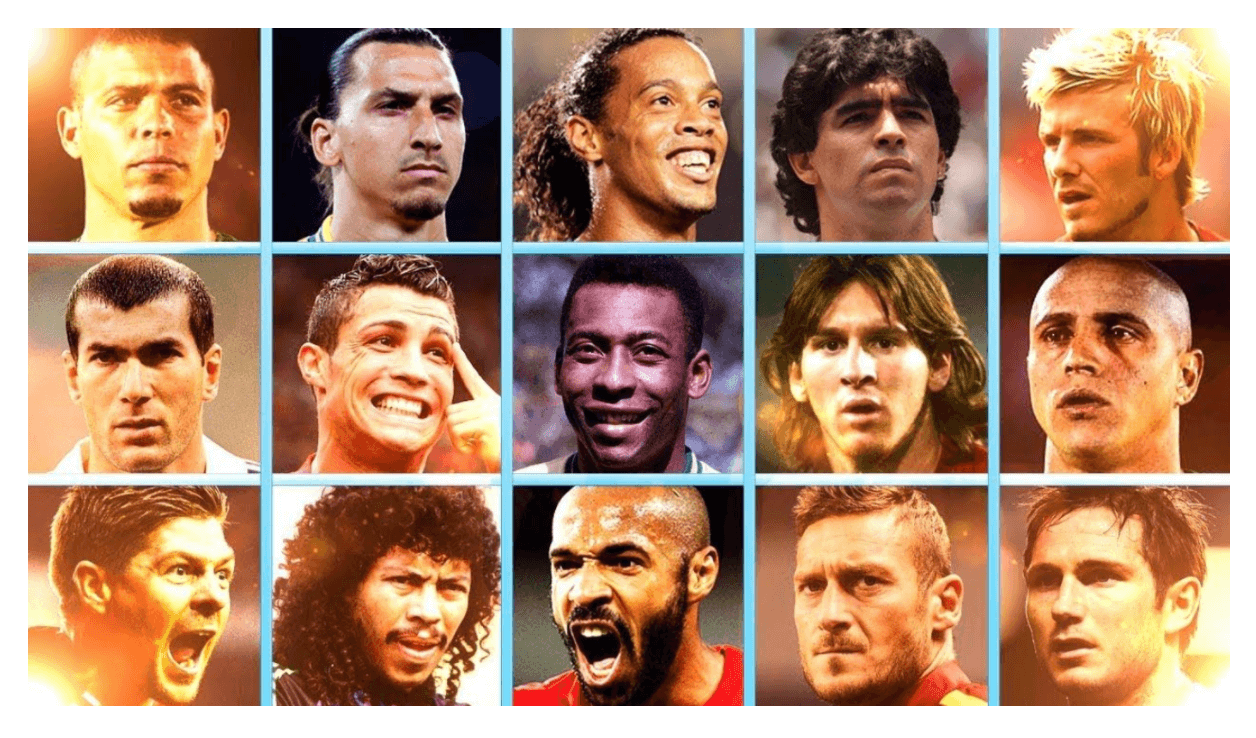 Read Time:
3 Minute, 31 Second
Football is the most popular sport in the world. There is no surprise that more countries are a part of FIFA than the United Nations. Football is also one of the most-watched games in the world. Given its massive popularity, football indeed has given us some of the most legendary sportspeople in the world. Here, we have come up with a list of a few of the most legendary football players of all time.  
Diago Maradona
Diago has won the FIFA World Cup in a manner that no one in the world has ever been capable of. Yes, he did it all single-handedly. He even scored the two most important goals in the history of football. Of these, one of the goals went on to become the greatest goal of all time. So, Diago made the impossible possible. When Maradona joined SSC Napoli, which once used to be an unfancied, unwanted, and a downtrodden team, he made it the best team in the strongest league Europe has ever had. He is even given the status of God in his native land. Derrick, a TrumpLearning associate, says that Diego Maradona is a perfect amalgam of exceptional and effective in equal measure. 
Pele
Pele is the only player in the world to have won three FIFA World Cups. He entered the football scene with the 1958 World cup when he was only 17-year old, and it wouldn't be wrong to say that he led the country to win its first-ever World Cup soon after two more titles followed, in 1962 and then in 1970. The winning side of the 1970 World Cup happens to be the best Internal Football Teams of all time. In addition to his extraordinary skills with the ball, he is also a feared goalscorer. Pele has scored 1282 goals in 1363 games at the club level. Despite Brazil producing phenomenal soccer talents, such as Ronaldo, Neymar, and Rivaldo, he is still the number one player from the country. Though Pele has never played for a European club, his legacy remains strong as ever. 
Lionel Messi
Messi started his career as a footballer at the Newell's Old Boys before being snapped up by the FC Barcelona. It is at the Catalan Club that Messi became the legend that he is today. He won everything at the club level and served as the club's talisman. In FC Barcelona, Lionel brought home six Copa del Rey's, nine La Liga titles, and three UEFA Champions League titles. Messi is the all-time number one goal scorer of Barcelona, and also their greatest assist provider. In 2011-12, he scored 50 goals in La Liga. It is the highest ever scored in a single season. In 2012, he went ahead and made another record when he scored 93 goals, which is to date the highest ever number of goals scored in a calendar year in all top football leagues combined. Messi has also bagged the Pichichi Trophy and the European Golden Shoe five times. In 2014, Messi led the team to the World Cup final and became the best player. Today, Messi is a global star and is also the most recognizable sportsman in the world.  
Cristiano Ronaldo
If Messi had a big rival in football, then it has to be Cristiano Ronaldo. Howard, a TAE homework help assistant, says that both Messi and Ronaldo have caused the football landscape's evolution with their extraordinary talent and records. Ronaldo is the Portuguese superstar who began his career at Sporting Lisbon. However, it was only with Manchester United that he received worldwide fame and recognition. With Manchester United, he won an FA Cup and three Premier League titles. Ronaldo also won his first-ever UEFA Champions League with them. Ronaldo joined Real Madrid in 2009, and his transfer fee became a new record in itself. At Santiago Bernabeu, he became a goal-machine and Real Madrid's all-time top goalscorer, a record that lasted for almost a decade. His performance in the Champions League, where he brought home the prestigious trophy five times, is commendable. He might not have the same degree of League titles as Messi, but he has an international trophy to his name.