The current generation must keep the dream of Dr. Martin Luther King Jr., said speakers during the pre-holiday celebration of MLK Jr. Day. at the Texas African American Museum in Tyler.
Keynote speaker Greg McLeroy of Kilgore said that despite significant progress, there is still a lot to be done because King would not be happy with the way things are today.
"I have no doubt that if Dr. Martin Luther King was alive today, he would be as angry today as he was in 1967-1968," McLeroy said. "There is no doubt. Nowadays, we are looking at different problems. Although technically they are not the same, they are essentially the same. We don't have equal opportunities as we thought. We continue to be discriminated against in many ways. The north side of Tyler is not equal to the south side of Tyler."
McLeroy said that while East Texas is now completely different from what it was during the Civil Rights Movement, there are still differences in the region.
"We live better, but things are just not equal in any way," he said. "… We have made tremendous progress. I have seen incredible changes in East Texas since I was in high school. This is a completely different place. Our communities are much more integrated than ever. We can go to places we would never have gone in the 50s and 60s. It just makes the world and Texas so different."
However, some of the forces that fought integration still exist today, Macleroy said.
"Some of these people are still trying to do the same things they used to do. They have no interest in mixing races," he said.
McLeroy said these people are using their votes as authority and talking to representatives to try and erase the work that King and others have done over the years.
"They have the opportunity to talk to our legislators to tell them what they don't want. Our problem is that we have the same voice, but we don't talk to our representatives. We don't even know who they are," he said, encouraging participants to get involved in their local communities and learn how to contact their representatives.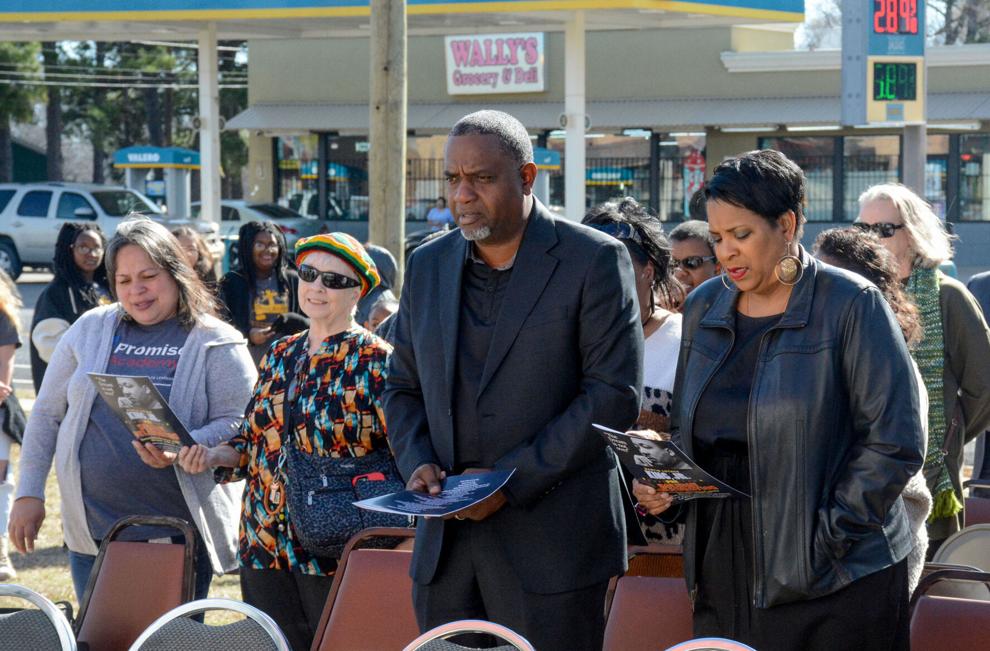 In addition, McLeroy said the biggest thing the African American community can do to keep King's dream alive is to get involved.
"What promotes equality and what Martin Luther King stood for, we must do our part," he said. "It is useless to have the right to vote if we do not vote. It is very difficult to understand how we fought so hard to be where we are and then our own citizens turned away from our opportunities. But we can make a difference if we participate, speak up and have a voice."
McLeroy added that much of what King talked about in the 1960s is still relevant today, and encouraged attendees to listen to the talks, which are available on YouTube.
Reverend Ricky Garner, who introduced McLeroy and also spoke at the event, said one of McLeroy's statements is worth repeating.
"What I remember is, 'If Dr. King were alive today, he would still be angry.' Isn't it something? Because we tend to think that we have crossed this line, but the fact is that if Dr. King was standing in the same place where I am standing now, he would not be happy, "Garner said. "It is very important that we do not forget our history, what we have been through and the struggle. We have certainly made progress, but we still have a lot to do."
Garner pleaded with the community to get involved.
"This holiday, let's take this opportunity to get involved and stay involved at every level so we can be agents of change – changes we need to see that Dr. King talked about – so hopefully we can make his dream come true. Because it hasn't been implemented yet, but we're working on it."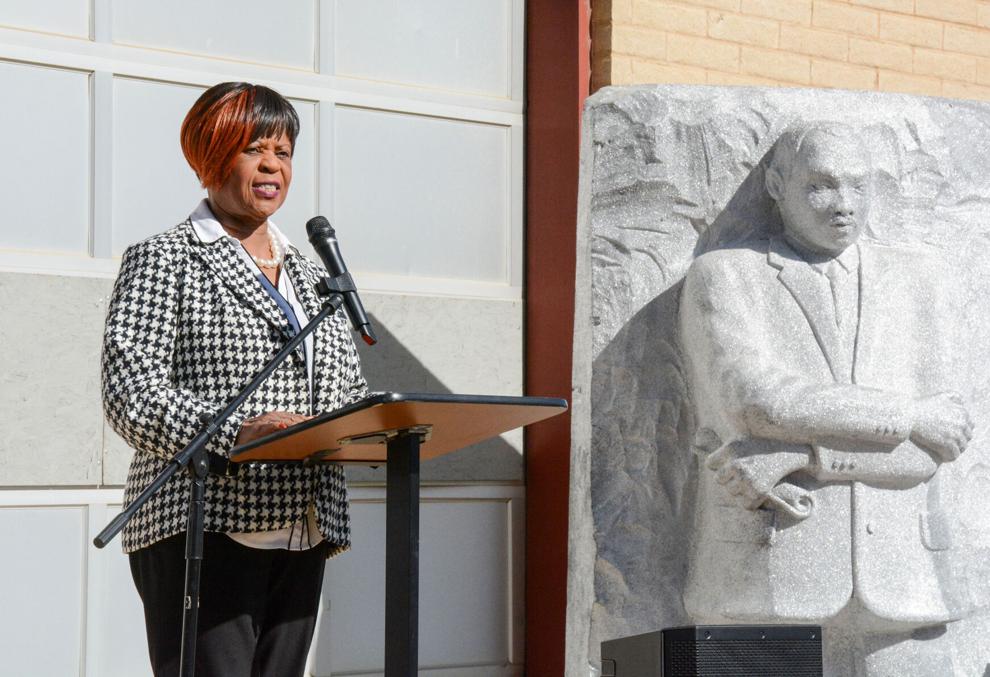 Gloria Washington, Executive Director of the Texas African American Museum, spoke about the importance of celebrating MLK Jr. Day. and what it means to continue his legacy.
"We don't want the dream to disappear, we don't want it to die," Washington said. "We have to pick up the pieces."
PHOTO GALLERY: MLK Jr. Day pre-holiday celebration at TAAM in Tyler
She added that "we must" create a better environment for the next generation.
Stanley Cofer, president of the Empowerment Community Development Corporation, thanked God for the opportunity to make King's dream come true "out loud".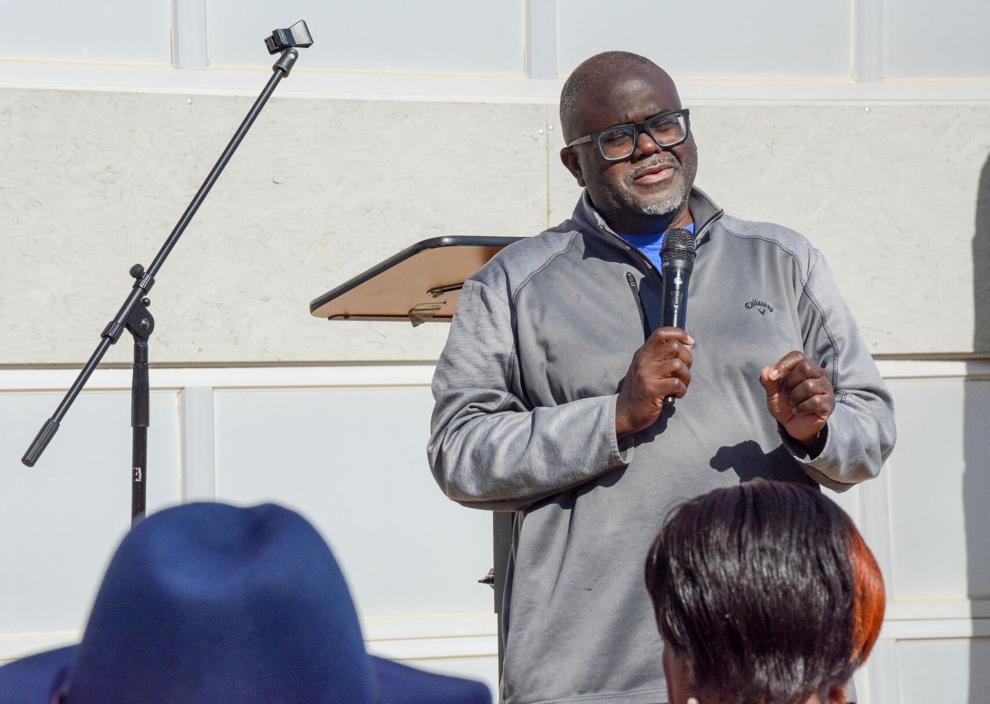 "Those of us who live today are living the dream out loud. We just have to use the opportunities that are opening up before us," he said. "Because if we don't, it will be in vain to kill him. God has to use someone, and King stepped forward and became the vessel that God used. We owe him a lot and we honor his legacy and what he has done."
McLeroy and Larry Wade, who led the prayer at the event, remembered where they were when King was assassinated nearly 55 years ago.
"I was in Quitman, Texas, at my grandmother's house, when the news came on the screen," Wade said. "I will never forget this day…. These are some things that you just don't forget. You can read about things in a book, but when you experience it for yourself, you will never forget."
Also at the event, McLeroy spoke about King's life and achievements.
For entertainment, the Promise Academy choir sang to the crowd. Those in attendance also joined together to sing the "Negro National Anthem".
The event was attended by about 85 people who also enjoyed refreshments at the museum during a tour to learn more about the history of African Americans in East Texas and the state as a whole.
Events MLK Jr. Day in Tyler continues on Monday with an annual celebration organized by the Tyler Race Relations Forum. It will begin at 9:00 am Monday at Tyler Square in the city center with a short program, followed by a 9:30 am march to the Cathedral of the Immaculate Conception, 423 S. Broadway for a program at 10:00 am.
Tyler Race Relations Forum Vice President Dorinda Williams called on the community to come out and get involved. For those who cannot walk from the square to the cathedral, a bus will be organized to transport participants. Williams said you could also go straight to the church and wait for the program to start. The keynote speaker will be Ret. Air Force Major Beverly J. Russell.