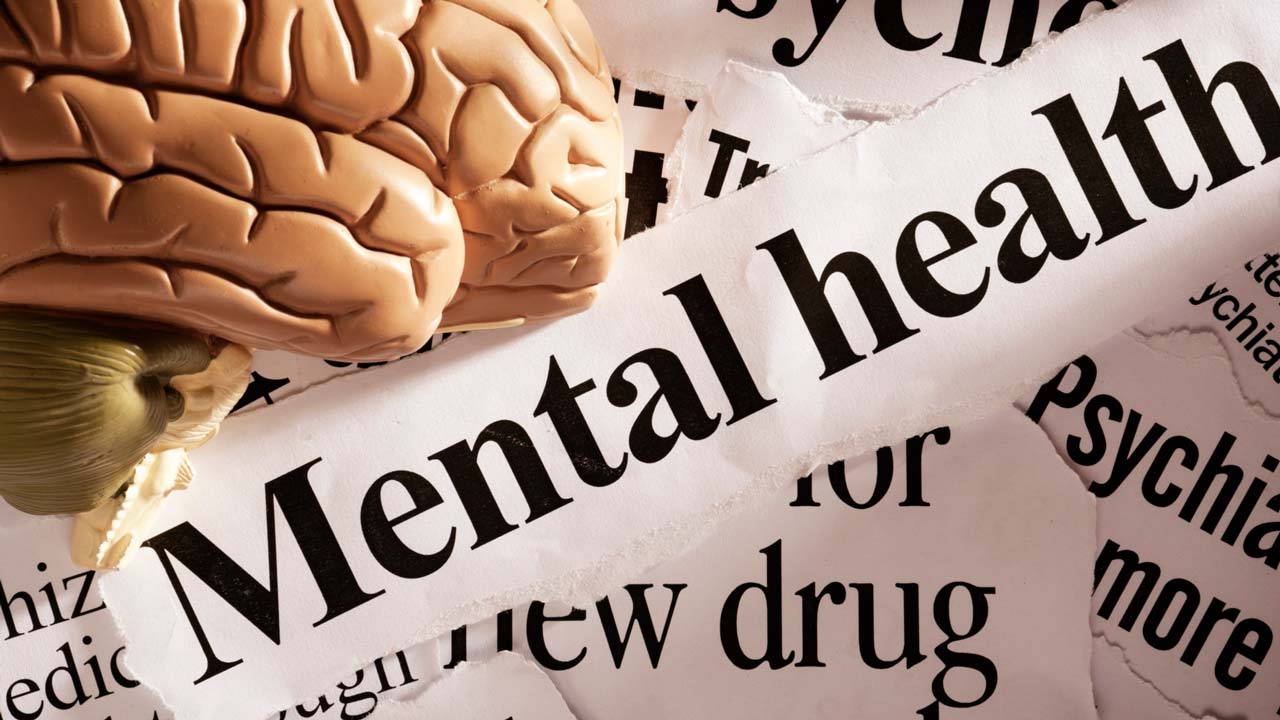 Read Time:
4 Minute, 16 Second
Mental illness impairs your ability to perform routine tasks, foster healthy relationships, or cope with anger or stress. A mental illness can cause an inferiority complex and a negative body image. It could mutate into extreme depression, psycho-social disorders, or eating disorders. An inability to handle stress or anxiety can cause insomnia. People with mental disorders are more prone to indulging in comfort eating or emotional binges. Overeating can lead to obesity and put you at risk for heart disease and diabetes, in addition to creating an unhealthy body-image.
What your body needs are carbohydrates, fat, protein and water. The amount in which each of these elements is consumed influences greatly the way you feel, react and age. Carbohydrates are the number one energy source of the body while fat regulates metabolism and protects vital organs.
Without protein the body cannot grow or repair itself. The body also needs water to expel toxins, fight dehydration and prevent heat stroke. The right sort of balanced nutrition contributes directly to the health of individuals and communities. Clinical research supports the importance of concept to the practice of clinical medicine, dentistry, and public health.
An individual's mental health determines the way he or she will feel, respond and act on a daily basis. Most of the stigmas and misconceptions attached to mental disorders are partly due to inaccurate beliefs. Everybody benefits from a healthy frame of mind, regardless of gender, age, social status or ethnicity.
Take a stroll in nature: Research shows that walking is associated with an increase in energy levels, burning of cortisol and protection from depression. Smile like you mean it: Smiling is surprisingly an effective coping mechanism as it lowers one's heart rate and has a soothing effect.
Having a positive outlook makes you feel more energized and helps you focus and think more clearly. Good emotional health helps you see the best in yourself despite various challenges. Thereby, it enhances your resilience to stress and makes you more effective at managing your various circumstances.
Drink sensibly and take adequate sleep – Sleep affects mood greatly, so it is advisable to take enough of it. Engage in creative work – Do things that challenge your creativity. Make time for contemplation – Mediate, pray, enjoy the sunset, or simply take a moment to pay attention to positive things.
There is a strong relationship between good mental health and a healthy digestive system. If your kids have anxiety and depression, they will suffer from an adrenaline and GABA imbalance. Maintaining a good sleep pattern is important for parents to work properly and maintain their hormone level balance.
When we are selfish we follow the erroneous mindset imposed by our anti-conscience and by the hypocritical world. We make many dangerous mistakes and we acquire serious mental health problems. Dreams help you verify that God exists because He never stops sending you information about your mental health.
Lifting Weights Builds Mental Muscle That Gives Your
 Health. A study by researchers in Australia has found that dynamic quality preparing is useful in boosting brain power. Obesity and dieting are progressively basic in contemporary society, and many dieters struggle to lose excess weight.
Self-defense classes can give you confidence and help you manage stress. Martial arts are famous for teaching how to manage stress in all situations. Reducing stress, fighting depression, improving mental health, and assisting your daily routine are all benefits that come from learning self-defense. Information about celebrities mental health.
The importance of a healthy lifestyle goes far beyond our physical health. The benefits of healthy living include: Eliminating and reducing chronic illnesses such as diabetes, high blood pressure, heart disease and other obesity related diseases. Reducing the risk of depression and other mental illnesses. Increasing energy levels. Improving fertility, sexual function and libido.
Learning martial arts does not replace having to use antidepressants, or any other medications. Studies have shown that individuals that train in self-defense classes, manage mental health disorders a bit easier. This doesn't mean that every single person will get this benefit, but there are some that do.
When we improve our physical health and wellbeing we also feel the benefits mentally and emotionally. Living a healthy lifestyle allows us to develop a more positive outlook on life. People are drawn to individuals who have a positive radiance about them. A healthy lifestyle can certainly help us to become someone others want to be around.
A top mental health facility will try to involve family in the treatment, either apart from or with the patient. They will also make sure that the patient receives individual therapy, group therapy, medication if appropriate, recreational therapy, physical activities and assessment of the effects of each of these therapies on the patient in question.
To achieve excellence, mental health facilities must have a thorough knowledge and understanding of the many mental disorders that patients might present with. The staff must be able to make the proper assessments and create treatments and therapies that treat the patient on all levels. This means address not only medical issues, but social and emotional issues as well.