Editor's note: The Tyler Morning Telegraph has reached out to the owners of Traditions several times for comment.
Employees at Traditions are now out of work, and some have said they weren't notified of the closure of the longtime Tyler establishment.
The popular cafeteria-style eatery announced on Monday in a Facebook post that it had finally closed its doors on Sunday after more than two decades of operation. Many employees called the closure sudden and completely unexpected.
"After 23 years of service to the Tyler community, we have made the difficult decision to close the Traditions on January 8, 2023," the post reads. "We have enjoyed serving our guests over the years and consider it a privilege and a blessing that so many people have been considered a part of our lives for so long. We enjoyed seeing your faces regularly and we are grateful that we have made more friends than we can count."
In a statement signed by Kandi, Robert and Kristen Owens, the owners wanted to thank their employees "most of all."
"Most of all, we thank our loyal employees who have become family to us. You have made the Traditions special to so many people. We are eternally grateful to you, "the message says.
However, several servers that have been hired by the company say they don't feel like "family" after showing up to work and finding the doors closed, or waking up on a Monday morning and finding out via a social media post that they are unemployed. At least seven employees spoke to the Tyler Morning Telegraph and shared their personal experiences.
Cheyenne Gross, who worked at the restaurant as a waitress for nine months, said she found out she was unemployed after her sister saw a Facebook post and called her.
"… She doesn't even work there and she recognized me before me," Gross said.
Gross said she saw signs of trouble at the company prior to its closure.
Gross said she was saddened rather than angry at the loss of relationships with colleagues and regulars, but felt betrayed by the restaurant's Facebook post.
"It's a slap in the face, especially the part where he calls us 'family' and how he's 'forever grateful'; this is not the way to treat a family," she said. "You don't throw them out into the cold without warning, without help."
The server also said that she had no savings to fall back on.
Sarah Bunn, who has been on the job since 2018, said she was in shock.
"I found out about it when I woke up and went on Facebook and saw the news articles," she said. "I was shocked and very upset. I haven't seen any signs that they are closing."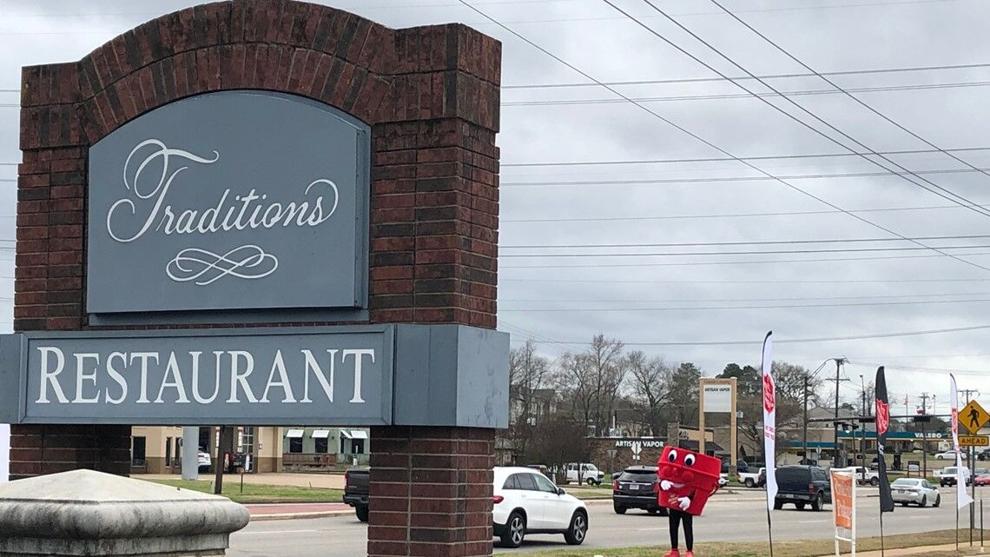 Bunn said the Facebook post made her sick.
"I find his post very disrespectful. Most of the employees there have been loyal to him for many years," Bunn said. "I think it was very heartless and thoughtless not to even warn us so we could try to find another job."
Bunn said employees worked their regular morning shift on Sunday and closed early for the company's Grand Slam Christmas party, where no one said anything about a closure that would take effect the next day.
Bunn said she spoke briefly with the owner, Robert Owens, and his response, she said, was to file for unemployment.
Laura Clifton said she worked hard for the company for five years.
"I worked for him for five years and gave it my all. The relationships we have built with clients and other employees have been magical," she said. "It was a place where you felt like you belonged and you had a purpose and it was because of the other employees and because of the customers."
Clifton said she and other employees worked countless hours over the holidays, tired and physically exhausted, only to come to work behind closed doors on Monday.
"My heart is devastated and I am hurt by his actions," Clifton said. "I can't believe someone could do this to their employees without any notice."
Clifton said she was also told to apply for unemployment benefits and the owners offered no help.
"Okay, so yes, we can get unemployment benefits, but we can't even get it for four weeks. There are families who could lose everything because of this situation and once again there was no care and concern for his employees," she said. "He didn't offer us any compensation, didn't offer to help any of us financially or pay us anything until we can handle it at the moment."
Owens told our media partners at CBS19 that the decision to close was not an easy one and the staff were like family to him.
"It's hard for businesses to shut down. These employees are my family and I have been working with them for a long time," Owens said in an interview with CBS19.
But as more restaurants opened in Tyler, Owens felt the time had come.
"Costs have gone crazy. Food spending, as everyone knows, is out of the picture. Labor costs are very, very expensive. .
Over the years, Traditions has gained several regular customers from all over East Texas.
"We're going to miss our loyal customers," Owens told CBS19. "They are the best clients in the world. We have regular customers who come here every day. It was very sad to see some of them coming to the door and leaving… We treated everyone who entered that door like family."
In its Monday announcement, the restaurant also thanked the families, organizations, schools and businesses that have used Traditions for catering and said the staff enjoyed "being part of the important events in your life that make our community strong," according to the post.
Owens said he didn't know what the future holds for the building, but for Tyler, it's the end of an era.
According to the restaurant's Facebook post, the Corner Bakery Café is owned by the same owners and continues to operate as usual.