Your wedding day is a day that you will cherish and remember for the rest of your life. It is already an inherently special day as it is, but there are ways that you can make it more so. Some of these include hiring photographers, caterers, and carefully selecting a venue. Improving your wedding day will not only make it more memorable for you, but also for your partner, and the guests in attendance.
This article will present six unique ideas that you can use to make your wedding day a special day: 
Wedding Photos
When it comes to many peoples' wedding days, instead of hiring a photographer they take photographs themselves. There are a lot of things that can go wrong when you choose to have an untrained photographer take photos. For the best results, your photographer should be a professional with lots of experience. If you are going to hire a professional photographer, then why not consider having a professional photo booth at your wedding for your guests to go into and have their photos taken. This can be costly but will leave a lasting impression on your guests and make your wedding day one to remember.
Roaming Bar
Hiring multiple bartenders and employing them to roam around and offer guests drinks is a great way to impress and satisfy your guests. Your wedding guests, and you, will be able to focus on having fun rather than going to and from the bar. A roaming bar can be expensive because of the number of people that you will have to employ but is a great idea. Roaming bartenders carry trays with drinks around, usually champagne. You can also give them other drinks to carry, like whiskey, gin, beer, and wine.
Outdoor Events
Many peoples' weddings consist only of the ceremony, dancing, and then a meal. If you want to make your day one to remember, then consider holding an outdoor event such as a musical performance. Something that's worth considering if you don't have a budget is an old-fashioned funfair. There are many companies that will come to your wedding and hold a fair for you, complete with dodgems, plate shooting, and bowling. Outdoor events like these can make your wedding much more enjoyable for the children present and very memorable. There are many other outdoor events worth considering.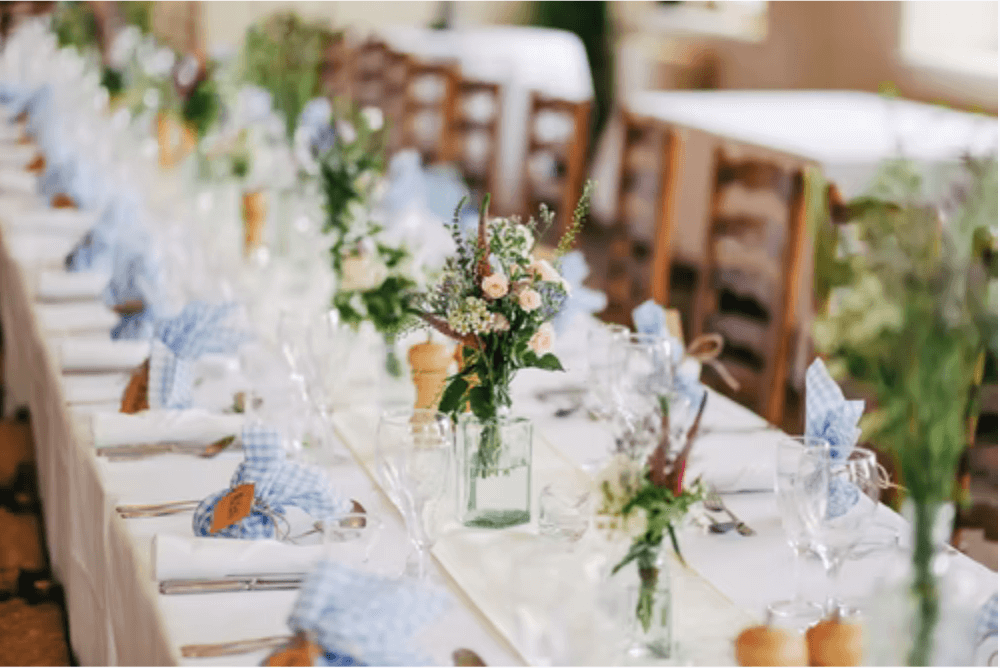 Unique Catering
At most weddings, catering is rather traditional. If you want to make your wedding day one to remember, consider hiring a caterer who offers non-traditional foods. The type of caterer that you hire does of course depend on your budget and your guests. Some couples find that hiring various street-food vendors to hold stands inside their venue is a good idea. This is a very unique way of catering for your wedding. Try to hire several different street-food stalls if you are going to do this so that you can give your guests variety.
Open Bar
In addition to roaming bartenders, you may also want to invest in an open bar. An open bar allows your guests to drink for free. It also means that there is no limit to how much they can drink. With that said, if somebody appears to be getting very drunk, you should instruct the bartender to stop serving them drinks. Some people abuse open bars. It's very likely somebody will try it if you have an especially large wedding, filled with guests to whom you aren't immediately acquainted. A buffet may be worth considering also.
Welcome Bags
Welcome bags are another way to improve your wedding and make it more memorable. Inside each bag, include items such as a thank you card, some snacks, and little trinkets with you and your partner's name on them. These little bags can be a very effective way of making your wedding memorable. This is because each bag contains small keepsakes that your guests can hold onto for years to come. You yourself can also hold onto these little trinkets, remembering your wedding fondly every time you look at them.
You can order custom wedding bags from myriad suppliers, usually for a very low cost. You can also buy all of the items individually and put them together, though this can be very time-consuming and isn't very practical when you are trying to plan a wedding. You could delegate the task of putting these bags together to your bridesmaids, however.
Planning a wedding can be very difficult. Making it memorable can be even more difficult. If you want to have a memorable wedding day, then you need to make it unique, fun, and engaging. It should be memorable for the right reasons also. If you bore your guests to death, then they won't remember your special day fondly.