Your wedding day is a once-in-a-lifetime celebration of love and commitment, marking a significant transition toward a brighter future. As a creative individual, this momentous occasion presents a prime opportunity for you to showcase your unique ideas and personal style. Are you seeking inspiration for breathtaking wedding decorations that will adorn your chosen setting? Or perhaps you envisage personalizing your wood flower wedding bouquet to symbolize the special bond between you and your loved one? Regardless of your vision, incorporating original ideas into your wedding plans can elevate the event to a festival of creativity and provide a cost-effective solution to your financial headaches.
In 2023, planning a wedding can be a significant financial investment, and a lack of proper planning can lead to an unfortunate start to what should be a joyous marriage. To alleviate the burden of cost, many couples choose to focus on designing their own wedding decorations. But with so many options, deciding on the perfect decor can be overwhelming. In the following pages, we propose to explore together the different arrangements that can be created with preserved spiral eucalyptus leaves and the various personalization options available if you decide to go for a wood flower wedding bouquet. 
What Is Spiral Eucalyptus, and How Can I Use It?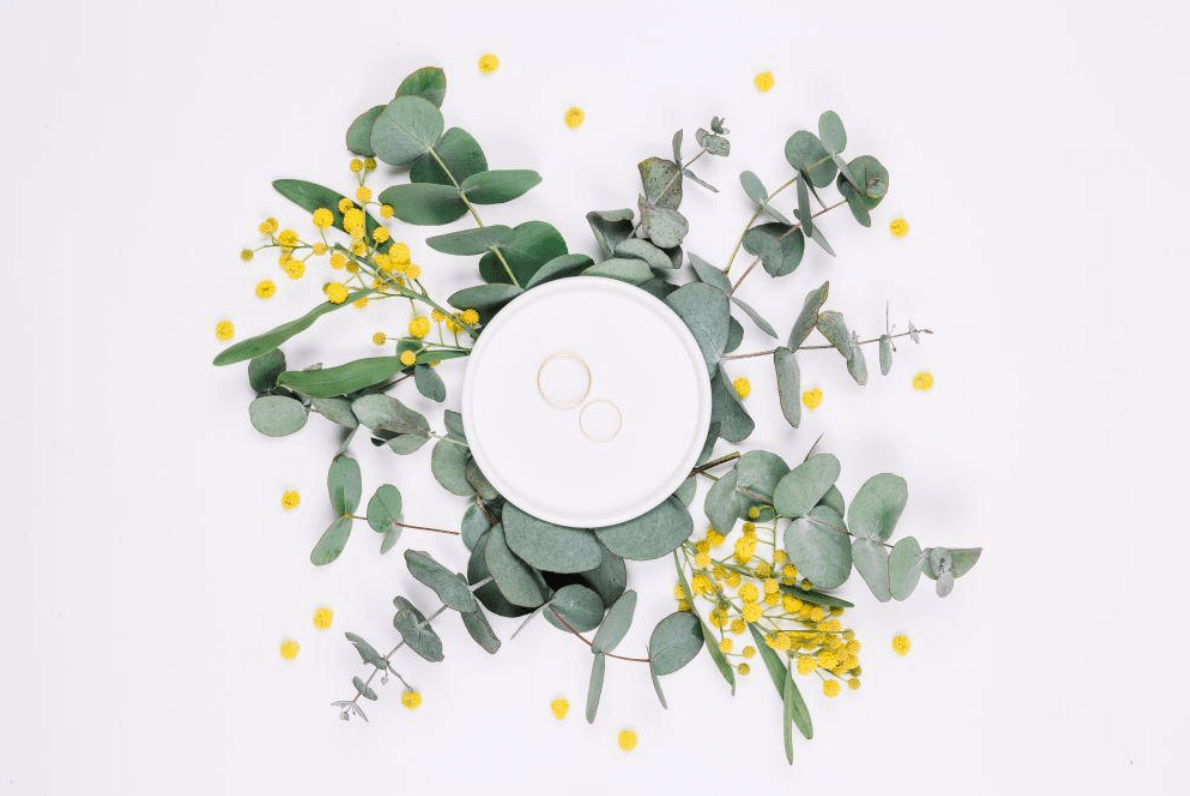 The spiral eucalyptus is a small evergreen shrub characterized by its unique leaves, which have a spiral-shaped growth pattern. The leaves of this tree are often used in special events due to their versatility, which can be incorporated into any floral arrangement. Their natural-looking shape and ability to add a touch of elegance to any room make them one of the most popular decorations for North American weddings, while their natural scent and green appearance make them ideal even for use in personal dwellings.
Preserved eucalyptus leaves can be twisted and joined in various ways, and the resulting decorations can be an ideal way to practice your creativity. For example, have you ever thought of decorating your wedding décor with eucalyptus wreaths? These can be hung in various places throughout the ceremony and reception venues and are appropriate whether you want to place them above the entrance to the ceremony hall or use them to decorate the edges of the altar. The ways you can use this plant's versatility are almost endless, and the costs you can save by using your original ideas can allow you to focus on other valuable facets of your wedding.
Get Creative with Your Ideas 
Another type of decoration that could take your wedding to the next level is the incorporation of spiral eucalyptus garlands. These lush, verdant adornments can be used in various ways to enhance your special day's aesthetic. One idea is to use these beautiful decorations to complement a centerpiece made of natural flowers. The delicate eucalyptus leaves will add texture and depth to your floral arrangements, creating a truly breathtaking display. Additionally, they can serve as an ideal background decor for your wedding photographs. The soft, curved lines of the garlands will provide a stunning contrast to the crisp angles of your attire, making for genuinely breathtaking photos.
But that's not all; preserved eucalyptus leaves can also act as beautiful arches that you can stride under as you walk down the aisle. This will create a fairytale-like effect and add more beauty to the ceremony. The possibilities are truly endless when it comes to incorporating eucalyptus into your decor, and your creativity is ultimately the only limitation. Aside from its aesthetic value, there's also a symbolic aspect to eucalyptus. This plant is commonly associated with long-lasting relationships, making it an ideal choice for your special day, and as you exchange vows and begin your journey as a married couple, you could let the eucalyptus garlands symbolize the strength and longevity of your love.
Personalize Your Wood Flower Wedding Bouquet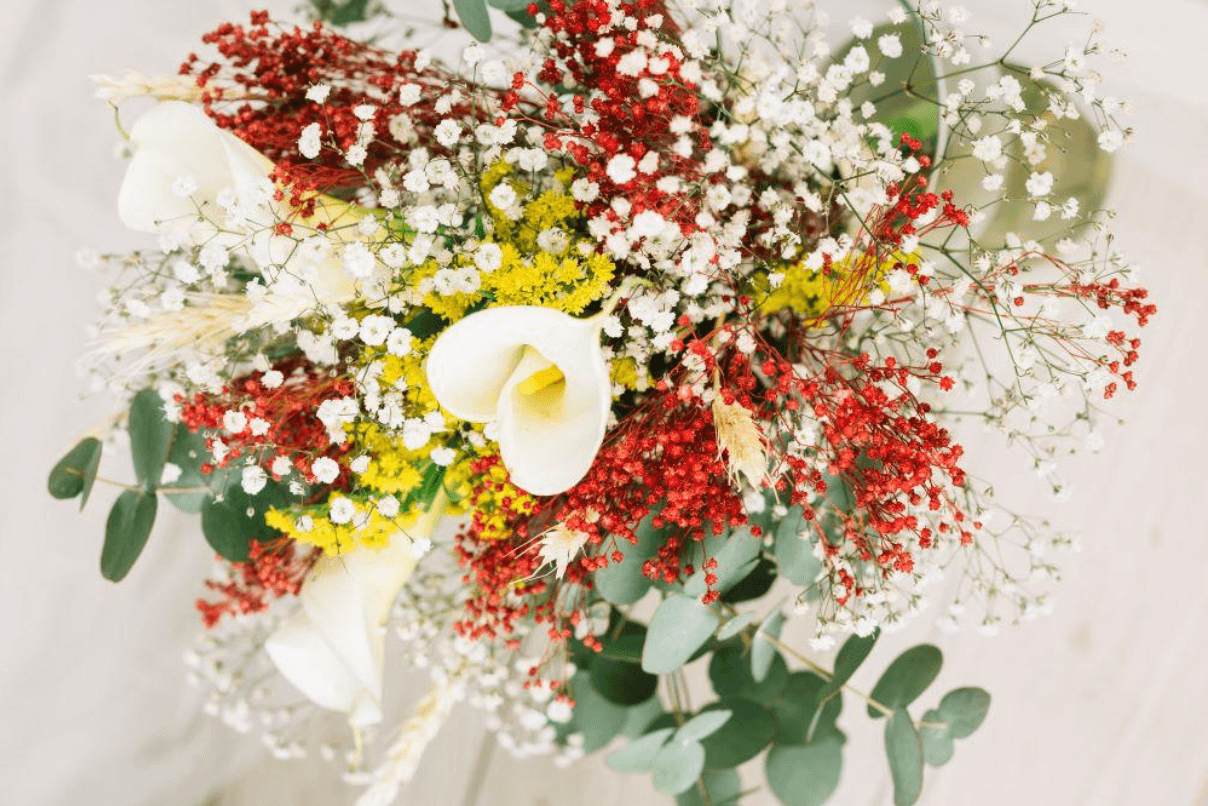 Perhaps no other type of arrangement can benefit more from your inquisitive creativity than a wood flower wedding bouquet. Not only do they symbolize purity and a new beginning, but they also offer endless possibilities for customization and personalization. The flowers can be engraved with special dates or initials, and the petals can be painted in numerous shades to hold special symbolism. And thanks to their durability, they can also represent a cherished keepsake for years to come.
One of the unique elements that a wood flower wedding bouquet brings to the table is its ability to be creatively customized. With an array of decorative elements, such as laces or ribbons, you can create a bouquet that reflects your style and stands out among traditional floral arrangements. Aside from its aesthetic appeal, a wood flower bouquet also offers a cost-effective solution for brides looking for a lasting wedding memento, and the natural beauty of the wooden flowers, combined with the personal touches you are capable of, can transform them into an exceptional and one-of-a-kind arrangement.
Enjoy Your Special Day
This is the most important thing, isn't it? Your wedding, the beginning of a new life shared with your beloved, is a celebration of love, commitment, and perspective of a bright future. The details, such as the natural elegance of preserved spiral eucalyptus leaves and the personalized touches of a wood flower wedding bouquet, are crucial not only for the aesthetic aspect but also for the symbolic meaning they carry.
As you take to the dance floor with your partner, let go of all else and fully immerse yourself in the day's magic. Allow the décor's beauty and thoughtful personal elements to fade into the background as you create memories that will be cherished for a lifetime. The true meaning of marriage resides in this shared moment of joy, surrounded by the love of family and friends. And the most important thing is to cherish and enjoy this once-in-a-lifetime event, for it marks the start of a new journey for you and your loved one and the beginning of a new land of happiness and fulfillment.