If you have never been away to an island before, then you might be asking yourself what there is to do. Most islands, despite their size, have a lot for tourists to do, from hiking trails to snorkelling with local wildlife.
If you want to make the most out of your island vacation, you need to carefully select the destination to which you will be travelling. In this article, we will cover that, as well as explore some other ways that you can make the most out of your island vacation:
Location
The location to which you travel deserves the most thought. Some locations are much better than others. One very popular island chain is the Bahamas, mainly because of the activities offered there, which include yacht charters and surfing. Island vacations are increasingly popular, because of the wide availability of cruise tours and all-inclusive holidays. With that said, you don't have to stay in a resort or arrive on a cruise liner to enjoy an island getaway. You could just as easily book your own yacht, explore the islands yourself, and stay in somebody's Airbnb.
Activities
Another important thing to bear in mind is the activities that you will be participating in when you are away. If you want to make the most out of your island adventure, you need to find activities that are engaging, fun, and interesting. If you are travelling to an island chain that has good weather, then you could go snorkelling, surfing, or participate in other water sports. You could also go hiking. If you are going to an island that's chillier, the activities that you have available to you could include skiing or fishing. Research activities beforehand so that you know exactly what there is for you to do when you arrive.
Accommodation
As mentioned previously, accommodation is also worth thinking about. Instead of staying in a tourist resort, why not go off the beaten track and stay in a local's Airbnb? Airbnb rooms are becoming very popular among savvy tourists nowadays, not least because they are significantly cheaper than hotels. In addition to being cheaper, they also give you the opportunity to cook and prepare your own food, which is much better than relying on hotel-provided buffets. While you should definitely go out and eat, which we will address next, there are definitely many advantages to being able to prepare your own food, instead of relying on restaurants.
Dining
If you rent an Airbnb, it's likely that you will prepare your own breakfast and maybe lunch. Dinner, however, should always be eaten out when you are abroad staying on a faraway island. If the weather's nice and you are on an island with lots of beaches, there's a strong chance that there are many beachfront restaurants for you to check out. It's definitely worth doing your research before travelling so that you can learn the names of all of the restaurants in the area. Research them, read their reviews, and find the ones that you want to go to before you even arrive.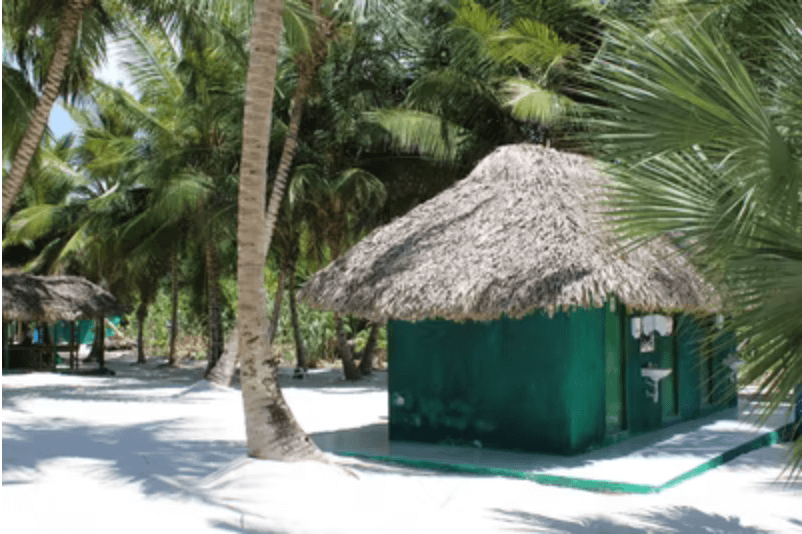 Companionship
Do you really want to spend your island break alone? Taking somebody with you can make exploring much more enjoyable. You can go out into the mountains together, try out fun activities, and enjoy each other's company. The chances are that you do indeed have somebody to take, but it's important to mention this anyway just in case. You can bring anyone with you, from a lover to a friend, and of course, your family too. After two years of lockdowns, there's never been a more appropriate time to take your family away.
Season
Islands become significantly cheaper during the winter months because this is usually the "off-season." During this season, hotels are less expensive, restaurants cater more to the locals, and there are fewer people around. This is better for people that want a little privacy and don't want to be surrounded by other tourists, but don't mind sacrificing the good weather. The season that you travel in definitely needs some serious consideration. Make sure that you check out the weather in advance if you intend on going during the off-season. This is just so that you don't get any nasty surprises.
Budget
How much can you afford to spend? Island getaways aren't cheap. The place that you stay, where you eat, and what you do all does depend on how much you have to spend. Make sure that you plan out a budget prior to travelling, so you know where you stand.
If you are going away for an island adventure, there are lots of things that you need to first think about. In order to have the most enjoyable vacation possible, you need to plan, think, and study. Nothing good comes easy.