Packing and moving go hand in hand. Everything that is to be moved, needs to be packed first. To start your packing, you must have adequate packing materials.
The right packing material ensures that your household items reach safely at your new place.
Navigate here to find more about the important packing supplies that will guarantee you a smooth and successful moving experience:
1. Boxes & containers
Cardboard boxes are the first thing that clicks in the mind when we hear the word "packing". They carry your items in the safest and efficient way.
Some of the important packing boxes are:
Wardrobe boxes: These help to transport your hanging clothes directly from your closet.
Dish boxes: These heavyweight boxes are best to protect fragile items.
Picture boxes: Also known as mirror boxes, these are designed to fit paintings or mirrors.
File boxes: These are perfect to pack documents safely during a move.
In addition, pack heavier items, like books, or canned goods, in small boxes;  light items, like pillows and bedding in large boxes and items like small appliances in medium-sized cardboard boxes.
You can purchase cardboard of any shape, size, and style from your local moving company.
Pro tip: While packing, use double-tape to seal bottoms and the corners of all the boxes.
2. Bags & suitcases
Travel bags and suitcases are the most affordable and convenient packing materials while moving.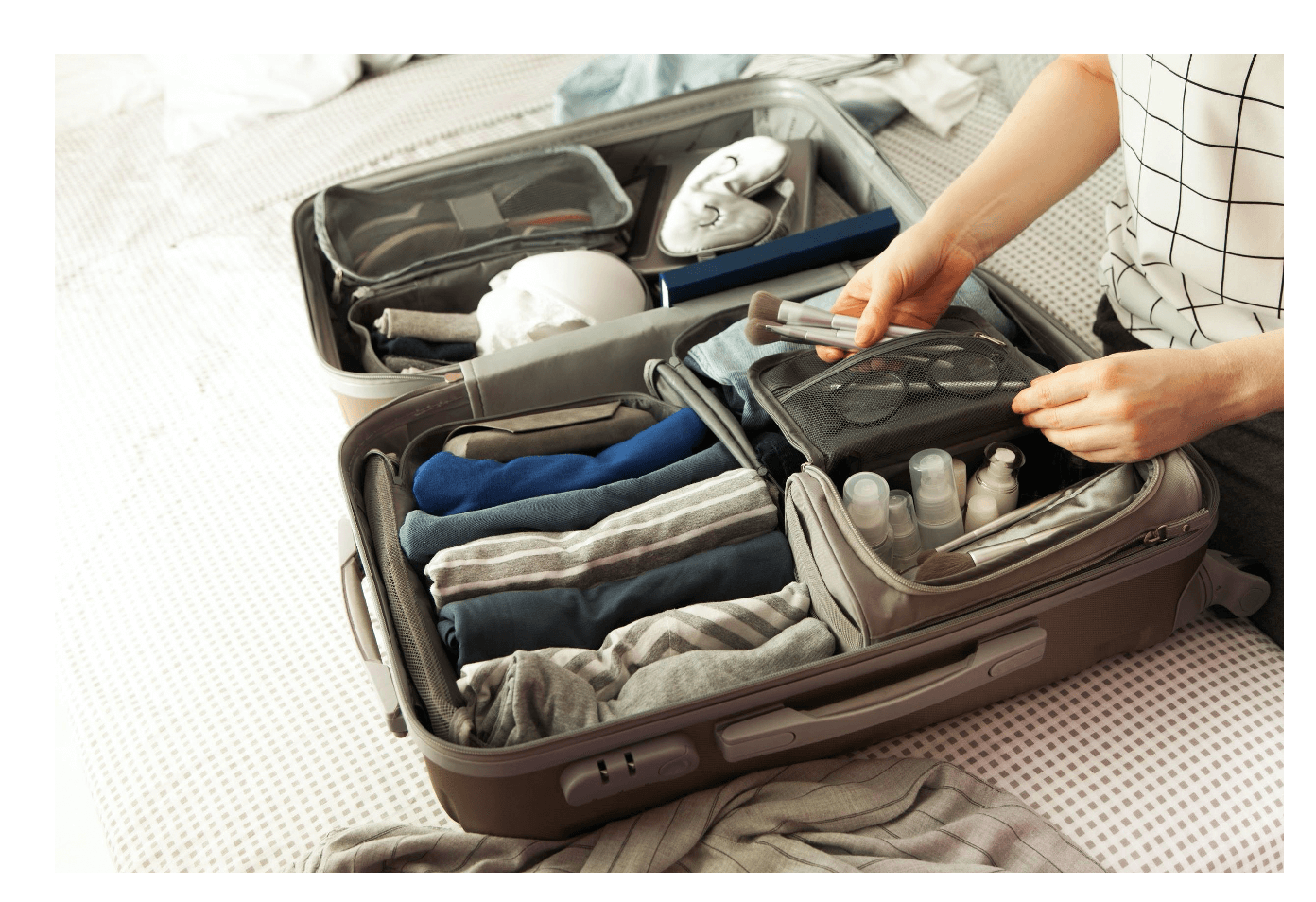 There are varieties of bags that you can use:
Wheeled suitcases: They are easy to move and are suitable to pack clothes, books, and other belongings.
Sealable plastic bags: You can use them to pack small items such as cosmetics, accessories, and more.
Vacuum bags: Suitable for packing items such as blankets, pillow, heavy winter clothes, etc.
Trash bags: Best for packing lightweight items.
Tote bags: Oversized totes are perfect to fit picture frames or small kitchen utensils.
3. Moving blankets
Moving blankets, also known as furniture pads, are thick packing materials used to protect large items when moving.
Most professional house movers use padding to protect expensive furniture or electronics from scratching and denting during the relocation.
These blankets even provide additional cushioning and padding to the items in the moving truck.
4. Bubble wrap
It is an air-filled packing material that provides protection to fragile items such as plates, artwork, vases, glasses, and other sensitive items during a move. It can also be used to cover furniture parts such as legs or handles.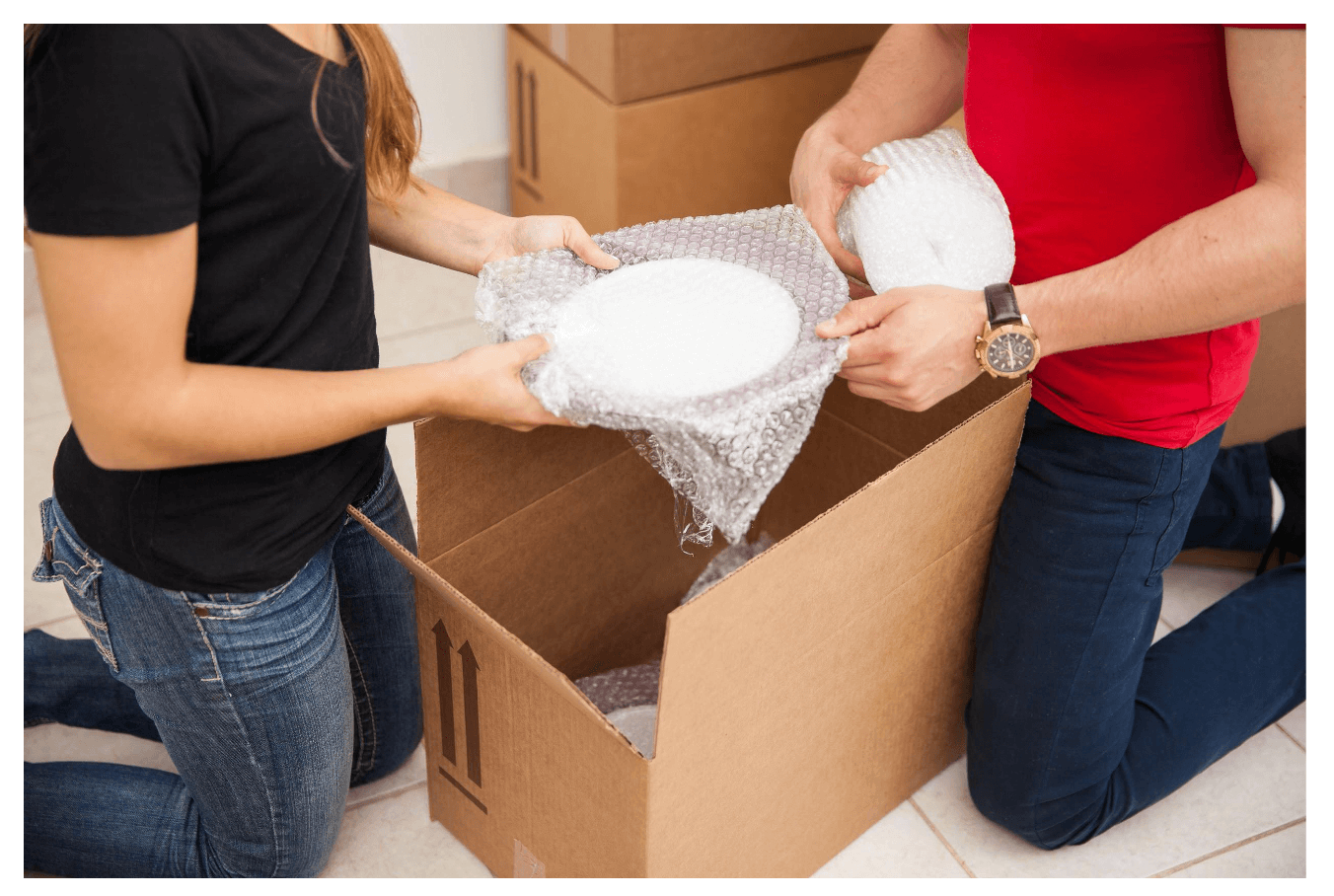 Some of the benefits of using bubble wrap are:
Absorbs undesirable shocks during a move and keeps your vulnerable items intact;
Provides safety and convenience;
Pocket-friendly;
Fits any shape and can be easily secured with packing tape;
Adds extra padding to the items;
Makes unpacking safe and easy.
5. Other packing supplies
In addition, there are many more packing materials that you cannot move without.
Packing paper: It protects glass surfaces and fragile items against any damage.
Special packing tape: It seals and reinforces your boxes to secure the wrapping around your items.
Plastic bins: They are lightweight, strong, and waterproof packing material that provides excellent protection to the objects.
Baskets: Use home baskets to fit clothes, pillows, toys, and any other not-too-large items.
Final words
After knowing what moving and packing materials you will require, be sure to get them ahead of time. This way, you'll have enough material and time to pack up your home.
In case, you find the packing process too hectic, consider hiring professional moving services. The experts will provide all packing materials and will also pack your belongings in the safest and efficient way.
Good luck with your packing and moving!