Music is an important part of many people's lives. It makes us dance, cry, laugh or think. It can be used to set a mood or bring out certain emotions in movies and television shows, it is the driving force behind many great memories and moments. While there are plenty of services that let you listen to music online, there is still a need for good old-fashioned music downloads – so that you can listen to your favorite toons anywhere without having to worry about your data plan. Today we're going to look at 6 good ways to download music online.
1. Use Download Software
This is the most common way to download music. There are many programs out there that can help you do this, but be careful – you don't want malware or viruses on your computer so read reviews before downloading anything.
Some of these software packages even come with a whole suite of extra services like CD burning and feature-filled MP3 players – the works. The creators of VDownloader have noticed that a lot of people put a lot of stake into being able to download videos from various platforms and convert them into a more desired format. Back in the day, something like this wasn't always easy to do and it required a bit of know-how.
However, modern apps have made it possible to download videos from all over the internet and convert them with just a click of a button. That makes great music available to anyone – and since you can turn a video file into an audio one – it doesn't require your device to have too much free memory space either.
2. Streaming Services
Most free versions of streaming services allow you to listen to music online only. However, a subscription can enable you to download music so that you can listen to it offline too. You can find music of all genres, from EDM to classical on streaming services.
On better ones, you can find entire albums for download. On the other hand, if you prefer to listen to a certain type of music, but like the idea of finding new artists whose work you can enjoy, there are plenty of ready-made playlists for you to choose from. There are a lot of streaming services out there, and there are more popping up all the time. The 3 major differences between them are:
-Quality. Some services offer higher quality files than others – and that applies to both streaming and downloading music.
-Availability of downloads. If you like a certain artist, but don't want to purchase full albums because they're not your cup of tea, you can find their songs on specific streaming services only. Other sites might not offer music by that artist at all.
-Price. While free versions of streaming services are available, you might get more if you pay for the monthly subscription. The subscription cost, on the other hand, can vary a lot between streaming services – from $0.99 to over $20 a month.
3. Online Music Stores
This is a reliable way to get music for a long time, even though some would argue that it's a bit outdated. Online music stores work pretty much like physical ones and sell music in the form of MP3s mostly. Some stores allow you to purchase songs on their own, while others offer entire albums for download at once.
The pros of buying from an online store are that they usually give a bit more information about your favorite artists or bands – like tour dates and biographies – and people who aren't that into tunes can still use this method to get their hands on music. The cons, however, exist because if you like a certain song only and don't want the whole album for whatever reason – you have to look for it specifically at each store individually.
4. Social Media
Some artists upload new singles or videos on sites like Facebook, Twitter, or YouTube. If you view or listen to them on these platforms, they might give you the opportunity to download the content. Many artists will also let their fans know that there are other ways for them to get in touch with them – and try promoting their own websites to build a good relationship with their audience.
There are a lot of social media sites out there and it's hard to cover them all. However, when it comes to this – it pretty much goes the same way across the board. You can find new music on social media pages and get it from there – if you're not sure how to do that, you can just google "how to" when it comes to the most popular platforms, and follow the instructions from there.
5. Soundcloud
It's a great platform for musicians, due to the fact that people can stream music in high quality and download any tracks they like by using third-party apps. The apps are mostly safe and easy to use and won't take that much of your time to download music. Just like social media, this option might be tricky if you're browsing the site without knowing what you're doing.
Still, Soundcloud is one of the most popular sites where people can stream music anytime – so it's definitely worth checking out. You can also see how big your own social media following is by checking your plays, likes, and reposts. Some like this option because, apart from getting the music directly from the artist, it also allows them to see what their favorite musicians are listening to.
6. YouTube Music Premium
It's hard to talk about downloading music online without mentioning YouTube. After all, it's one out of the biggest sites where people watch music videos or listen to the audio versions. The good thing about using YouTube as a downloading platform is that you can see if your favorite artists are giving away their latest songs there for free – before anywhere else does.
As with almost every other way mentioned – there is a fee for this service. While it might not break your bank and be worth it in the end – you can still compare prices with other services and see which one fits you best if you prefer to support your favorite artists in that way.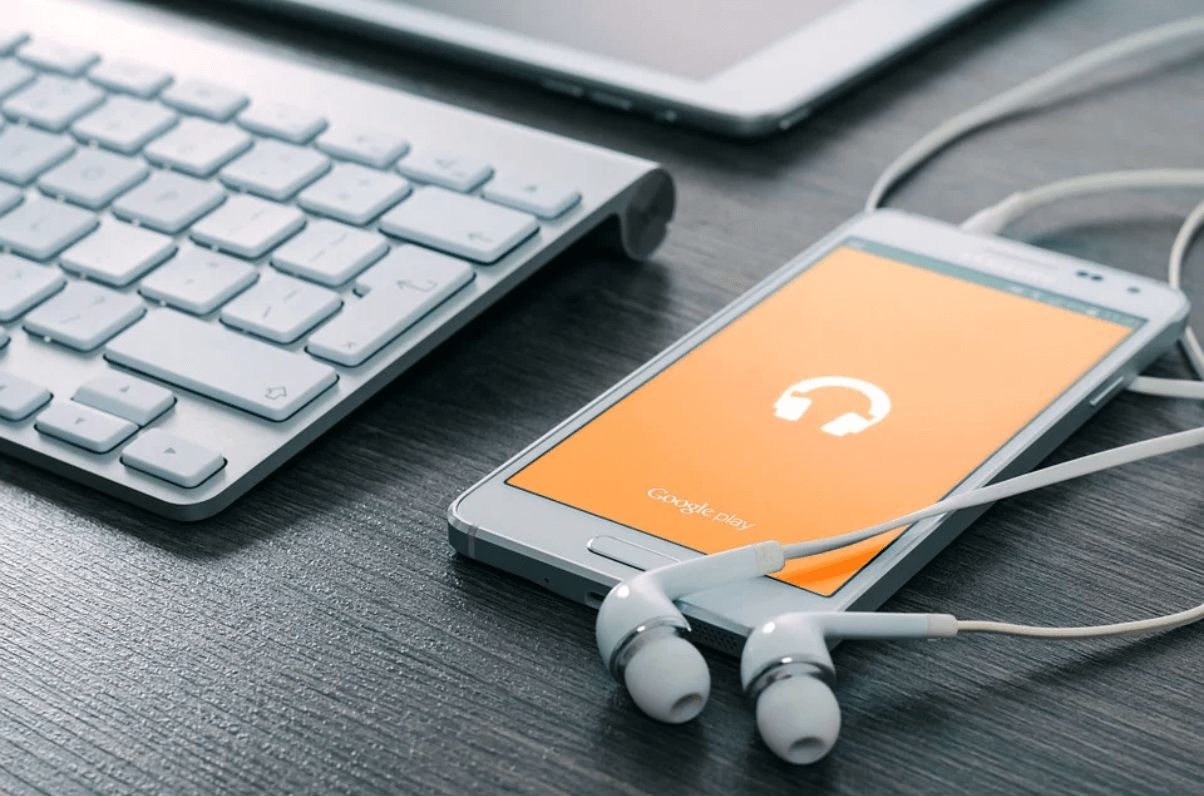 Using these six options, you can download music online and do it in a safe way for your computer. Many people have different reasons why they choose to listen to their favorite songs this way. From a limited data plan to traveling and wanting to avoid ads, the list is long and varied. Music can be very beneficial for people and it's an incredible experience to be able to download songs that you like to hear over and over again.