Your wedding day is one of the most special days of your life, and it's important to make sure that every detail is perfect. This includes ensuring that you have the perfect jewelry. From statement earrings to classic necklaces, these are the top bridal jewelry pieces to consider for your special day. Keep reading to find out which pieces you should add to your wedding look.
Earrings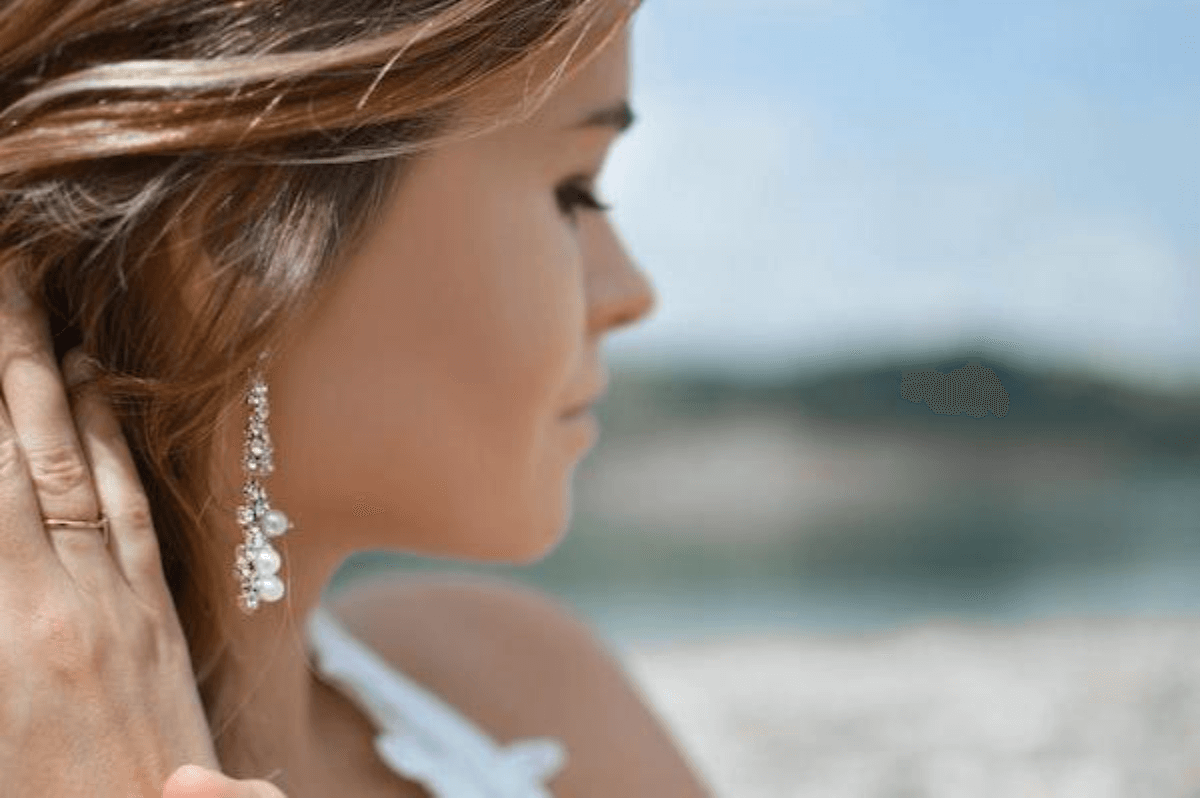 Earrings are a beautiful and timeless accessory to complete any bridal look. Bridal earrings are a great way to add the perfect finishing touch to any bridal ensemble, and there are a variety of options to choose from. From classic diamond studs to more elaborate chandelier styles, choosing the right earrings for your special day can be a daunting task.
Diamond earrings are a classic option that will never go out of style. They are an elegant and timeless accessory that can be used to add a touch of sparkle to your wedding day look. Diamond studs are a popular choice, as they are simple and elegant but still make a statement. If you are looking for something a bit more elaborate, chandelier earrings are a great option. These earrings feature multiple diamonds and are the perfect way to make a bold statement on your special day.
Pearl earrings are another popular choice for bridal jewelry. Pearls are a classic gemstone that symbolizes purity and elegance. They are a perfect choice for a classic, timeless look. Pearl drop earrings are a beautiful and elegant option that will make you look and feel like a princess on your special day.
For something more unique and eye-catching, look for earrings with colored gemstones. Colored stones such as sapphires, emeralds, and rubies can add a pop of color to your look and give it an extra special touch. Colored gemstone earrings are a great way to express your personal style and make your wedding day look stand out. 
Necklace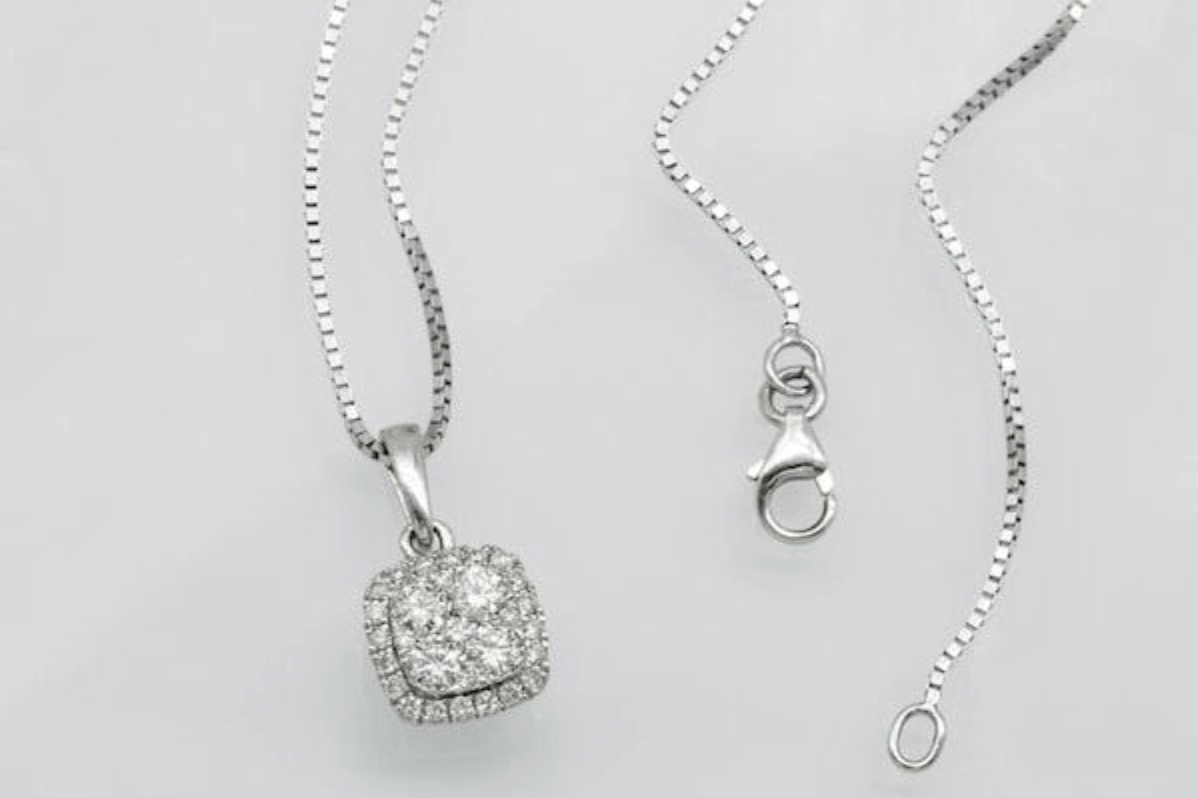 Necklaces are a beautiful way to add a special touch to a wedding gown and bring attention to the bride's face. When selecting a bridal necklace, it's important to consider the style of your dress, the shape of your face, and the color scheme of your wedding.
When selecting a necklace, it's important to consider the neckline of your dress. For example, if your gown has a sweetheart neckline, you might want to pick a necklace that will draw attention to the neckline and the decolletage area. A choker-style necklace with a gemstone pendant is a great option for this neckline. If you have an off-the-shoulder neckline, a single-strand pearl necklace is a beautiful option. A high-neckline dress might be complemented with a collar necklace or a multi-strand pearl necklace.
The shape of your face should also be considered when selecting a necklace. For round faces, long pendant necklaces can help add length to the face. For heart-shaped faces, a teardrop or pear-shaped pendant looks beautiful. Finally, consider the color scheme of your wedding when selecting a necklace. If you are having a classic white wedding, a single-strand pearl necklace is a timeless choice. For modern weddings, a multi-strand crystal necklace can add a bit of sparkle. 
Bracelet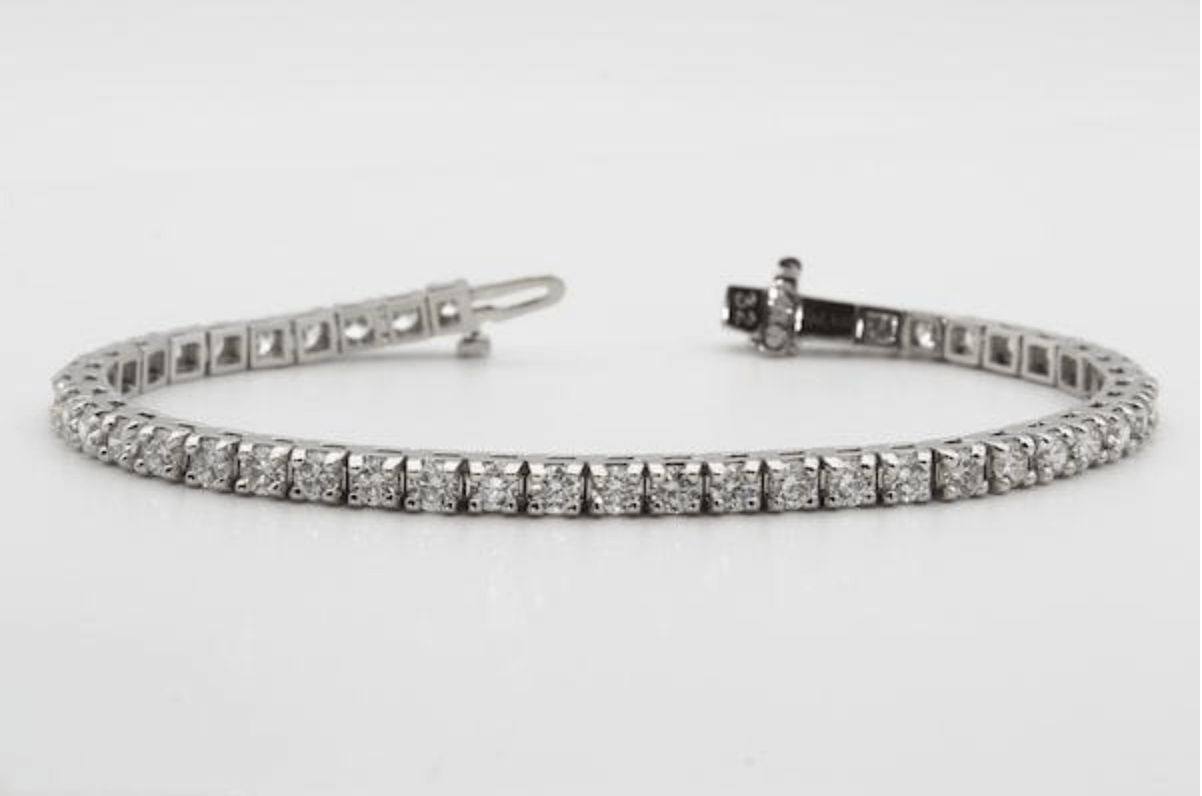 When it comes to selecting the perfect bridal jewelry for your special day, bracelets are a timeless and elegant addition. Bracelets can be used to complement other jewelry pieces or to make a statement on their own. Whether you're looking for something classic and traditional or something with a modern edge, there are many bridal bracelet designs to choose from.
When selecting a bracelet for your bridal ensemble, it is important to consider the overall look and feel of your wedding dress. If your dress has a lot of intricate details and beading, you may want to choose a simpler bracelet that won't compete with the dress. On the other hand, if your dress is plainer, you can choose a bracelet with more detail and sparkle.
When it comes to metal choices, silver, and gold are both popular choices for bridal jewelry. If you're looking for something subtle and timeless, a simple silver or white gold bracelet can be a great choice. If you're looking for more sparkle, consider choosing a bracelet with diamonds or other gemstones.
Bridal Jewelry is an important part of any special day, as it adds the perfect finishing touches to the bridal look and allows you to make a lasting impression. From traditional to modern, there are endless options for every bride's unique style and taste, ensuring that you can look and feel your best on the big day.