Often in life, emergencies are unavoidable. No matter how hard you work to avoid them, you can't possibly keep everything in your control and trying to will simply drive you insane. So, rather than driving yourself into the depths of insanity trying to avoid an emergency situation, it makes more sense to make sure that you are prepared for an emergency should one actually occur. The best way to stay prepared is to make a note of any services that could help you out if you run into an emergency.
The Emergency Services
Obviously, the first services you are likely to think of when trying to prepare for an emergency are, in fact, the emergency services, and that's a good thing. These services were literally established to help deal with most emergencies and are absolutely the first place your mind should go if you find yourself in an emergency situation.
Police. The police exist to help protect the people in their jurisdiction and apprehend anyone who fails to abide by the laws. You should contact the emergency services and request the police if you believe anyone to be breaking the law or if you find yourself in danger.
Ambulance. Similarly, ambulance services exist to swiftly respond to any call involving a life-threatening injury to illness affecting a person or persons. You should call the emergency services and request an ambulance if you have suffered a serious injury that needs immediate attention and cannot wait until you reach an emergency room.
Fire Department. Finally, the fire department exists to help fight fires and protect anyone who is trapped at the site of a fire. You should call the emergency services and request the fire department if you find a fire or if your fire alarm behaves oddly in any way.
In all of these situations, it is better to risk making a call to the emergency services in error than not to call when you have a true emergency; the operator you are connected to will tell you how to proceed if you do not have a true emergency on your hands.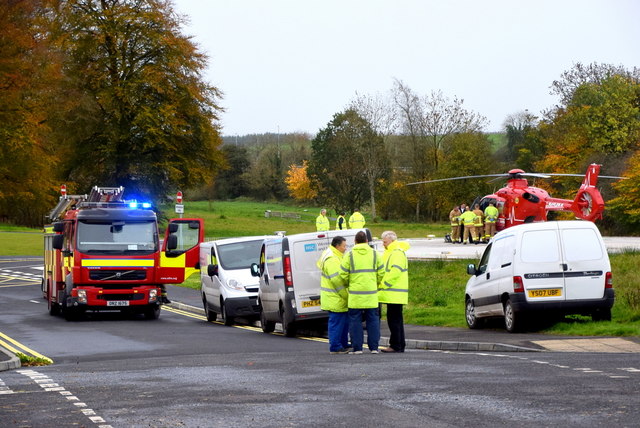 Emergency Vet
If your pet becomes seriously ill or injured, you will want to know what to do as quickly as possible so that you waste no time getting your pet the help they need. Finding an emergency vet service and making a note of their contact details ahead of time can save precious moments in an emergency and could even be the difference between life and death for your animal, so you should absolutely make sure you do so. If you have birds or another kind of exotic animal, they often need specialist care. So, you should make sure that the emergency vet you make a note of is equipped to deal with your animal; otherwise, you might not be helping by bringing your animal to them.
Computer Repairs
Computers have become all but integral to the day-to-day operations of most businesses, which means that any fault with your computer could pose a serious issue to your ability to complete your work. This is why you should make sure you know the details of an effective and reliable computer repair business so that you could have the issue with your device attended to as rapidly as possible. Plus, you should probably ensure that you have some kind of backup device that you could temporarily work on while your computer is repaired.
A Reliable Mechanic
Your car is an important part of your ability to get through the day. Whether it is your commute to work, fetching groceries, or driving to see your doctor, you are often at the mercy of your ability to travel. Having a car is essential to this ability, which is why a sudden issue or fault with your vehicle can be so devastating to your daily routine. Knowing a reliable and effective mechanic is so important because they are the person that you are going to rely on to get your car up and running again, and when your car is in their hands, your ability to travel is essentially at their mercy.
A Good Accident Attorney
If you find yourself injured in an accident, then your quality of life can suffer terribly in an incredibly short period of time. Even if the injuries you suffer do not permanently impact your ability to go through life, the time you have to spend recovering will surely have a notable effect on your ability to work and other aspects of your life. Because of this, it can be incredibly helpful to know a high-quality accident attorney. These professionals will help you secure the compensation you need to help you manage the effects of your injury and get back on your feet afterwards.
Locksmiths
Getting locked out of your house, car, or anything else can be a truly aggravating and problematic situation, especially if you desperately need to get back inside. Knowing the number of a reliable locksmith can be a lifesaver in such situations. These professionals will be able to help you get back into your home, vehicle, or workplace in short order, allowing you to get on with your day.
Skilled Handyman Services
Finally, knowing a skilled handyman can be just as helpful because they will help you repair any issues in your home and allow you to get along with your life. Some of the most beneficial handyman services include:
Electrician. Issues with electrical components of your home can be more than simply frustrating; they can be downright dangerous, which is why a skilled electrician is such a benefit. They can quickly set right most electrical problems and allow you to go about your life without worrying about electrical fires.
Plumber. Similarly, the services of a plumber can be important beyond simple convenience. An unaddressed plumbing issue can cause severe damage to your home, meaning any leaks or similar issues should be addressed post haste.