There is no shortage of experts or influencers who are quick to tell you what's in trend and what you should or should not be wearing when it comes to your clothing, hairstyle, makeup, and skincare. While there is merit in keeping your finger on the pulse of what's happening in these industries – because progress and innovation can mean convenience when getting dressed each day, fashion and beauty is not a one-size-fits-all approach. However, there are some styling tips that everyone can benefit from, so whether you self-identify as a fashionista in her 40s or someone still trying to find your style as you approach middle age, keep reading for some spring style tips that will put a pep in your step this season.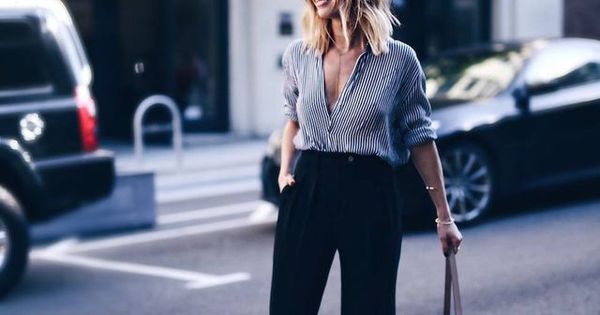 Comfort is Key 
It's easy to look at what's on the pages of fashion magazines, in your feed on social media, and what's on runways and think that's what you should be wearing to look stylish, but the truth is one of the most stylish things you can do is be comfortable. Suppose you're uncomfortable in the clothing you're wearing. In that case, chances are you're going to be tugging on it and adjusting it all day, so knowing your body type and dressing in a way that's comfortable for you as well as flattering for your figure is one of the most important styling tips women in their 40s can master.
Signature Touches
We know what we love, and it may not surprise you that women only wear about 10 to 20% of the pieces in their wardrobe. While this does have to do with consistently choosing comfortable pieces, as mentioned above, we also gravitate towards the things we feel represent us as people, our signature touches. Aside from your daily gold chain necklace, your signature Dolce & Gabbana Light Blue Perfume for Women people recognize you for, or the hairstyle you've been rocking for a decade, finding other signature touches to master your style is essential. 
If you still need signature touches in your style, dig deep and think about how you want to present yourself to the world and incorporate everything from makeup, fragrance, and clothing to find those signatures. 
Lifestyle Appropriateness
Trying to be someone you're not or living a fantasy life is not only exhausting, but it's also not good for your mental health either, so recognizing your lifestyle and dressing appropriately is not only good for your emotional well-being, it will help your style shine because it will make you more confident. If you're in your 40s and still chasing small children, mini skirts and short dresses aren't for you. If you lead an active lifestyle investing in comfortable lounge and athleisure wear is more practical than spending money on Fast fashion pieces just because they're on trend but end up unworn with the tags still on them in your closet. Understanding your lifestyle and dressing accordingly is something all stylish people understand.
2023 Trends Worth Trying in Your Forties
With everything mentioned above, there are still trends worth trying in your 40s that will work for every woman, regardless of her body shape or lifestyle. Straight-leg and baggy jeans are in, and they don't seem to be going anywhere. While skinny jeans have dominated the market for years, straight-leg jeans have been hailed by stylists for decades as the most universally flattering denim cut. Midi skirts are another trend in which every woman looks phenomenal because they hit lower to mid-calf, so whether you're petite or tall, they flatter your figure. Midi skirts can also be dressed up or down; versatile pieces are essential in your 40s. Lastly, an oversized blazer is perfect for spring, as the weather is unpredictable, and you want to be comfortable no matter where you're headed. Opt for a neutral color like oatmeal or blush pink that works with various items in your wardrobe, and throw it on a chilly spring morning and you're ready to go. 
You have enough on your plate in your 40s, and style shouldn't be something that you worry about. By incorporating the above styling tips, you'll look not only good but also feel good, and you're too old to feel bad about who you are or how you look. You've gained wisdom in these 40 years, and while you still have decades of life ahead of you, enjoy them with self-confidence by putting a spring in your step with the above tips. Happy Spring!