Cannabidiol is one out of over 200 chemical substances called cannabinoids in cannabis. After THC (tetrahydrocannabinol), the active ingredient in cannabis that has psychoactive characteristics and causes individuals to feel euphoric, it is the second most common active ingredient.
There are two primary varieties of the cannabis plant: Cannabis indica and Cannabis sativa. The two varieties of cannabis can help to make hemp, but only Cannabis Sativa can be used to make marijuana and CBD capsules in UK.
To be legally referred to as hemp, an item must have a THC content of less than 0.3 percent (the ingredient in marijuana that makes you euphoric); otherwise, cultivators risk federal punishment. So making 100 percent biodegradable, environmentally friendly products, including clothing, packaging, biofuel, building materials, and paper with hemp, is a terrific idea.
Although Cannabidiol derived from hemp is allowed on a federal level and has a THC content of less than 0.3 percent in the United States of America, it is nevertheless against the law in some states. 
What Are the Benefits And Effects Of CBD Capsules?
Here are some common health problems where CBD capsules may be advantageous or have previously shown to be.
A few years back, CBD formulation aided seizures in persons with Dravet syndrome and Lennox-Gastaut syndrome (LGS), two distinctive forms of epilepsy for two years of age and older.
In most cases, Cannabidiol helps in addition to traditional epilepsy drugs to treat various treatment-resistant epilepsy. Despite inconsistent outcomes, several studies found that Cannabidiol considerably decreased seizure frequency in most persons by about 44%. 
When given to persons currently using valproate, Cannabidiol may have potentially substantial side effects, including a decline in liver function. In addition, it can cause uneasiness in epilepsy patients, and to control the same, one must intake a controlled amount.
Unfortunately, there aren't many human studies looking into CBD alone as a painkiller. Instead, most studies combine CBD and THC to do the job. Notably, Health Canada has approved a combination drug for treating cancer pain resistant to optimal opioid therapy and central nerve-related pain in multiple sclerosis that combines THC and CBD in a 1:1 ratio.
According to an observational trial of CBD treatment, there was an improvement in self-reported quality of life indicators for persons with non-cancer-related pain. Still, there was no statistically significant improvement for people with cancer-related pain or neurological symptoms.
Always consult your doctor before taking Cannabidiol because it may interfere with other medications used to treat heart problems or immunosuppressants. Although there is no reliable human research, CBD improves metabolism.
Topical Cannabidiol treatments have been shown in animal tests to reduce arthritis-related pain and inflammation with few adverse effects. However, due to low oral absorption and potential gastrointestinal adverse effects, topical use of Cannabidiol is advantageous.
In 57 healthy individuals who performed a simulated public speaking test, pretreatment with 300mg of CBD dramatically reduced anxiety. However, the anxiety levels in the men were unaffected by dosages of 150 mg and 600 mg of Cannabidiol.
CBD may reduce anxiety before situations like public speaking. In observational research, 21 individuals out of 400 with anxiety reported beneficial effects from CBD. Anxiety levels decreased in a large case series of 72 patients; 57 patients (79.2%) reported reduced scores within the first month of CBD therapy. 
Studies on individuals have indicated that Cannabidiol has some antidepressant properties, probably due to its potent anti-stress properties following acute or recurrent dosing. In addition, animal studies have demonstrated that CBD positively impacts serotonin levels in the brain. Serotonin deficiency is a significant factor in both mood and pain. Therefore, CBD might alleviate depression, but additional research is required.
31% of persons using CBD for illnesses other than anxiety or cancer-related discomfort reported getting better sleep. Forty-eight patients (66.7%) of a large case series of 72 people reported improved sleep scores within the first month. However, these changed over time.
Other studies using 300 mg of Cannabidiol in patients with anxiety or depression revealed that CBD appeared to sustain sleep architecture, indicating that it was unlikely to have any adverse effects on sleep quality. CBD may improve sleep quality and doesn't seem to interfere with slumber.
In addition to having an anti-inflammatory impact, which inhibited inflammatory cytokines from activating, a laboratory study discovered that CBD prevented human sebocytes from producing excessive amounts of sebum.
Topical Cannabidiol may be an efficient acne treatment and may prevent or lessen future breakouts because excessive sebum and inflammation are characteristics of acne. More research is required. However, topical Cannabidiol may be able to reduce acne-related inflammation and excessive sebum production.
Cannabidiol has the potential to enhance Parkinson's disease patients' quality of life, but more extensive studies are required. With largely positive outcomes, several minor trials have looked into utilizing CBD to treat Parkinson's disease symptoms. In most studies, there were no differences in the movement-related outcomes between the groups; however, those who received 300 mg/day of CBD reported considerably higher levels of wellbeing and quality of life, as assessed by the Parkinson's Disease Questionnaire [PDQ-39]).
Most studies examining whether CBD effectively reduces nausea or vomiting have combined CBD and THC rather than just the former. According to a 2016 review, the mixture was either more effective than a placebo or equally effective. Cannabidiol probably won't help nausea and vomiting on its own.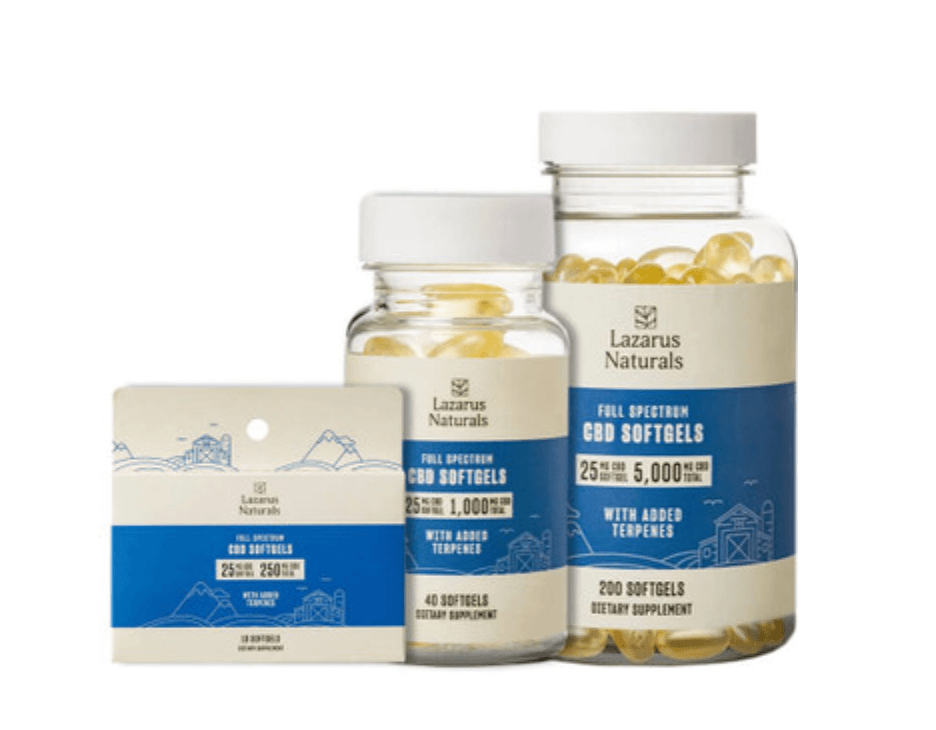 Conclusion
CBD has zero psychotropic effects and does not provide a "euphoric feeling" as THC does. In addition, the World Health Organization states that there is no proof that it has any abuse or dependence potential or links to any life-threatening side effects.
The effects of CBD capsules can vary from consumer to consumer. It is due to the difference in metabolic activities of consumers. One can wait after consuming these regularly to observe side effects, if any.  
Instead, Cannabidiol is effective in treating a wide range of illnesses, including epilepsy, anxiety, inflammation, sleeplessness, and pain. However, "credited" does not equate to "proved." Rarely are those claims supported by well-conducted trials because of the historical regulatory environment. Still, research is necessary to increase now that regulations discriminate between hemp and other recreational products.